WHY RALLY IN BELGIUM?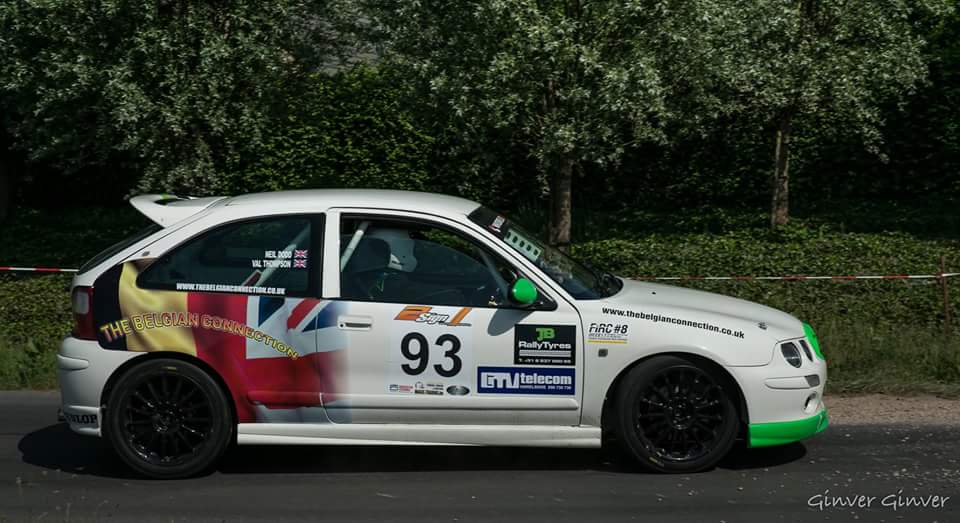 BREXIT & COVID-19 UPDATES
Below is a summary of what we THINK the situation is since Brexit.
Following a telephone conversation with the General secretary at the MSUK about the need for Carnets. He says that they are definitely not needed in the case of taking a rally car and spares/tools etc. The use of a Duplicate Form should be OK, listing and itemising spares, expensive tools and perhaps summarising tool box tools. He said when they asked the Government for guidance, they were told to contact the Chamber of Commerce which he then said it was inevitable that they would say you needed a Carnet as they were in business to make money!
When questioned whether the French were familiar with the Duplicate forms, he made assurances that they would be OK and maybe do some checks but in any case a 4x4 towing a car on trailer it would be unlikely. They would see that we were not trying to sell or import stuff and we were obviously rally crew.
What we still do not know is whether we must get the duplicate list stamped at EACH border control or just as we enter the EU. Also, Professional and Semi – Professional teams, are these classed as "workers" and in that case, then they are not on "holiday" and should they use a full carnet for business use? There is an exemption for Elite sports, but Rally is not on the list (although Race is!)
Of course, none of this is in writing from any of the authorities or countries customs departments so MUST NOT YET BE TAKEN AS FACT.
THERE IS NOW AN ACCOUNT OF A COMPETITORS JOURNEY THROUGH CUSTOMS ON THE EVENT NEWS PAGE.
As restrictions seem to change on a daily basis, the best advice we can give is to check with ALL governments websites and follow the current advice
No special action is required if you stay less than 48hrs in Belgium, apart from filling out the PLF. If you stay longer, you may be imposed a quarantine and a double test again, unless you can prove you've got your jab. Regulations change almost daily now, so it is a good idea to check out the latest updates before traveling to France and Belgium.
---------------------------------------------------------------------------------------------------------------------------------------------------------------------------------------------------------------------------------- 
For many years, tales have been told in the bar at the local motor club of some intrepid rally team who broke out from the British single venue scene and went abroad to sample some foreign tarmac rallying. For years I would look at the reports from these folks and think, one day I will do that but for now, I can't afford the huge expense of rallying abroad.
But do you know what? We Can! (and do!)
With the advent of the internet and cheap ferry and Eurotunnel crossings, Belgian rallies have become a very easy and cost effective way of getting your rally fix.
We decided to create this website as a guide to UK crews wanting to sample the delights of Belgium and to unashamedly plug the Flanders International Rally Challenge. This is a clubman's championship set up by a team of Belgian rally lovers to help the foreign crews tackle some of the best closed road rallying available. This must be the easiest and least complicated way of getting to the start of your first foreign closed road tarmac rally.
We hope that the information contained on these pages is useful and hope that experienced crews reading this may wish to add / correct some of the info. You can contact us via the contact page with any questions and if necessary, any amendments.
Technical regulations are always a minefield but we hope that we have simplified them enough to make sense. Also a brief overview of how the rallies work is included as they do tend to run more to FIA schedules than the Brits are used to.
Need to convince the rest of the family? We will include some details of how to turn your rally trip into a short break.
Don't forget, any requests for additions, comments or corrections or more details on anything, just use the contact page.
 The information contained on these webpages is correct TO THE BEST OF OUR KNOWLEDGE AT THE TIME OF WRITING. Nothing contained within is to be considered as fact until checked with the rally or championship organisers. We have endeavoured to provide all contact details where possible. It is the competitors duty to check that they and their car comply with all relevant rules and regulations before entering any Belgian rally.